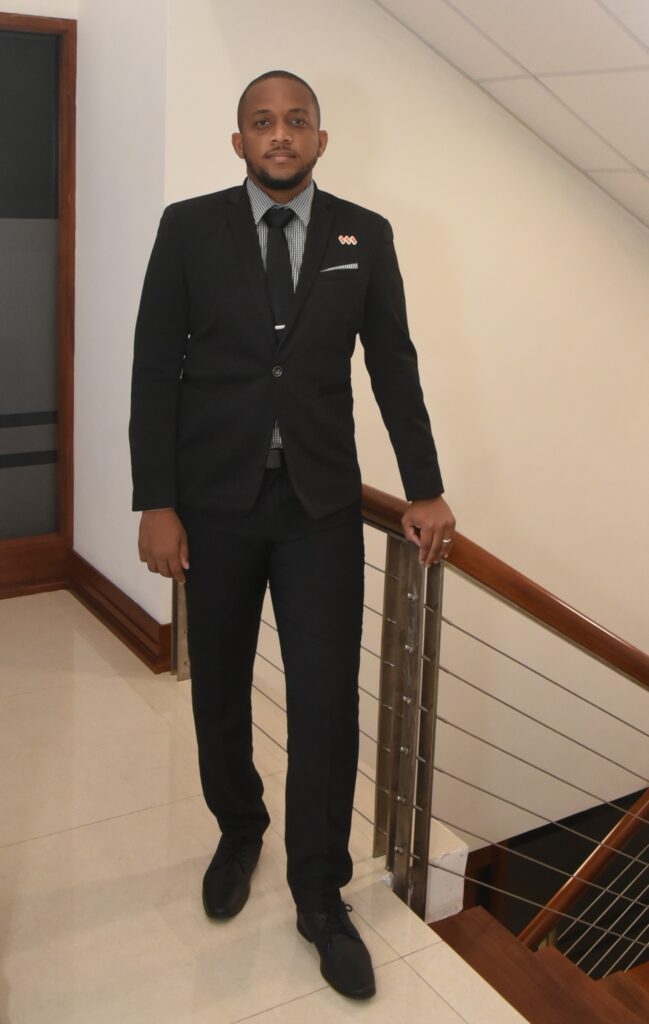 Andel Phillips is a stalwart of the local financial services industry and a true reflection of the expression "the strongest soldiers are molded from the hardest battles". With a humble upbringing in the small community of Boscobel in St Mary, Phillips' journey in the corporate world has been marked by relentless determination and a commitment to making a difference. He grew up with strong role models who have instilled in him a passion for hard work that has allowed him to be so successful today. Recently selected for the prestigious VM Group President's Circle 2022 Award, Phillips' achievements and unwavering passion for helping others have helped him advance VM's mission to transform lives.
Phillips, Senior Financial Services Specialist at the Montego Bay branch, began his journey with VM Group in 2017 when he joined as a Temporary Relief Teller. Little did he know that this temporary position would lead to a series of transformative experiences that would shape his career. Over time he embraced challenging assignments and eagerly grabbed opportunities to expand his skill set. From Temporary Relief Teller to Customer Service Representative, he went above and beyond to learn and understand various aspects of finance, driven by his genuine passion for helping others.
Combining Knowledge and Empathy
Phillips holds a bachelor's degree in finance and banking from the University of Technology (Utech), Jamaica and has also made significant investments in bettering himself by attaining a range of certificates, including ones from the Canadian Securities Institute for Personal Lending, and Mortgages and General Management from Harvard Business Publishing. All these things have helped him get to the point where he is now, at the University of South Wales, finishing his master's degree with a concentration on business administration.
Armed with a wealth of knowledge, Phillips has used his expertise to build meaningful relationships with clients and foster synergy among colleagues and stakeholders When asked about the many awards he has won for his work over the years, he said: "My initial reaction to each award is to be humble and realise that this is not simply the result of my own efforts, but also the result of my faith in God and his direction. Second, to acknowledge that it required a team effort and that I could not have completed it alone. Thirdly, to reflect and determine how I may use this recognition or opportunity to change the world".
Making a Lasting Impact
Phillips said that among the most rewarding experiences for him during his career was witnessing a client's realisation of the importance of financial preparedness during the COVID-19 pandemic. Having enrolled the client in a compulsory savings plan years prior, Phillips' guidance allowed the client to navigate the crisis confidently, providing support for both him and his family. It is transformative moments like this that continue to fuel Phillips' passion for his work.
A Vision for the Future
And he has no plans to slow down. He believes that by continuously pushing his limits, he will be able to make an even greater impact on the world. He also had a word of advice for young professionals.
"Create your own path to success, do not allow yourself to be crippled by fear or others' opinion of you to become your reality. As long as you can confidently look in the mirror and smile back at the individual you are seeing, then you are already making the right decisions. And, most importantly, take care of your body, as health is also a form wealth."