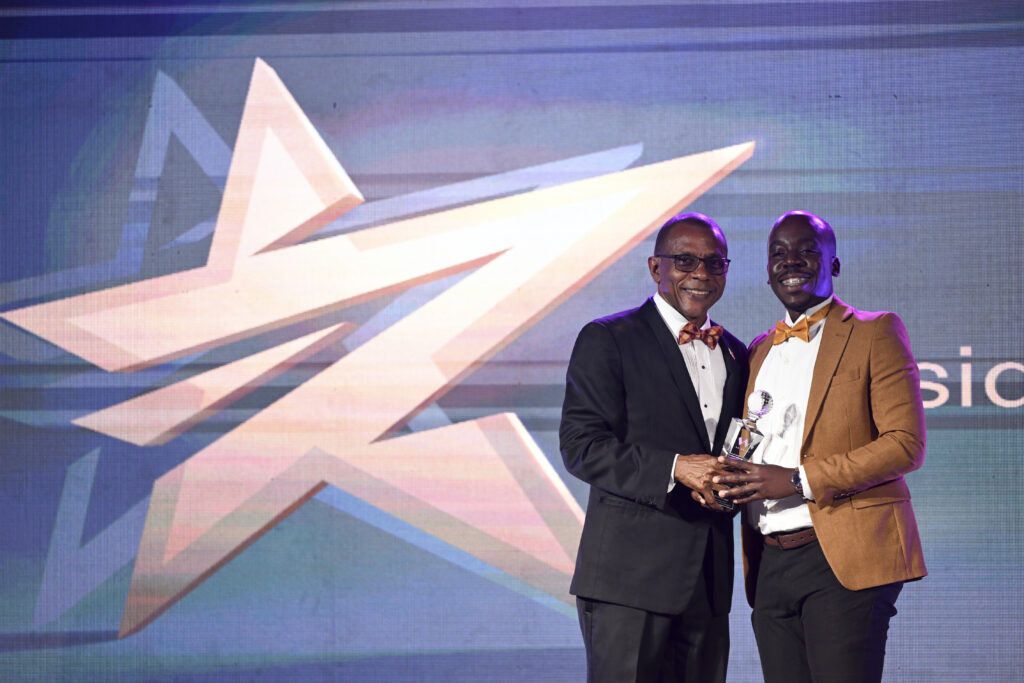 When Kedon Clarke sat at his table inside the ballroom at the AC Marriott Hotel in St Andrew to await announcement of the 'big award' during the recent VM Group 'I AM VM' staff awards ceremony, he had no inkling that his life was about to change.
The assistant manager of pensions investments at VM Pensions Management Limited had been celebrating with the global VM team all night, and he was ready to give one final cheer for the winner of the coveted 'President's Award' before getting ready to head back home.
He was stunned when he heard on the loudspeaker, "Kedon Clarke – VM Group President's Award recipient for 2022".
Clarke, who had joined VM just weeks before COVID-19 sent the world haywire in 2020, got himself together and collected his award. When the night closed, and he was alone with his thoughts, he considered his journey to that moment on stage.
"I'm from May Pen in Clarendon but I had big dreams. I was raised by a single mom who travelled to Kingston every day for work, so there were many opportunities to fail. My mom, though, built inside of me a very strong will to win," said Clarke.
The then Clarendon College student spent his evenings playing football and fantasising about better days.
"We experienced the challenges that are typical for communities like ours. Seeing how hard my mom worked taught me the power of perseverance and that if you want something, there are no shortcuts. You just have to work and stay focused," said Clarke.
As the President's Award recipient, Clarke's professional profile immediately increased.
Apart from the award's tangible components, being singled out from nearly 900 global team members as an example of the best of company culture gives his career a meaningful fillip and Clarke doesn't take this lightly.
"Without a doubt, winning this award is my proudest professional achievement to date. I am very honoured to receive it. I put my all into my work at VM and I'm grateful that it's recognised and celebrated. I feel really happy," he said.
Clarke is finalising a Master of Science degree in Enterprise Risk Management at The University of the West Indies.
The VM award gives him a morale boost and justifies the sleepless nights he has had juggling work and school. He said he is more energised than ever to pursue his boldest ambitions.
"I've learned over the years to embrace the journey rather than solely focusing on the destination. I am open to various prospects, such as pursuing law, obtaining chartered financial analyst designation, or even aspiring to become a CEO. I firmly believe that the limitless potential within our reach allows us to shape our paths in ways that align with our passions and talents," said Clarke.
For now, though, Clarke is living his dream working in the pension arena.
"VM's purpose, which is to secure the financial futures of our clients and provide them with peace of mind, is a driving force behind my commitment.
"I strongly believe in the importance of pension planning and ensuring that people can retire comfortably. Knowing that our work directly impacts people's lives motivates me to consistently strive for excellence. I think about my own journey and I'm grateful that I'm now at a place to help others create their own paths. It really is a wonderful feeling," added Clarke.