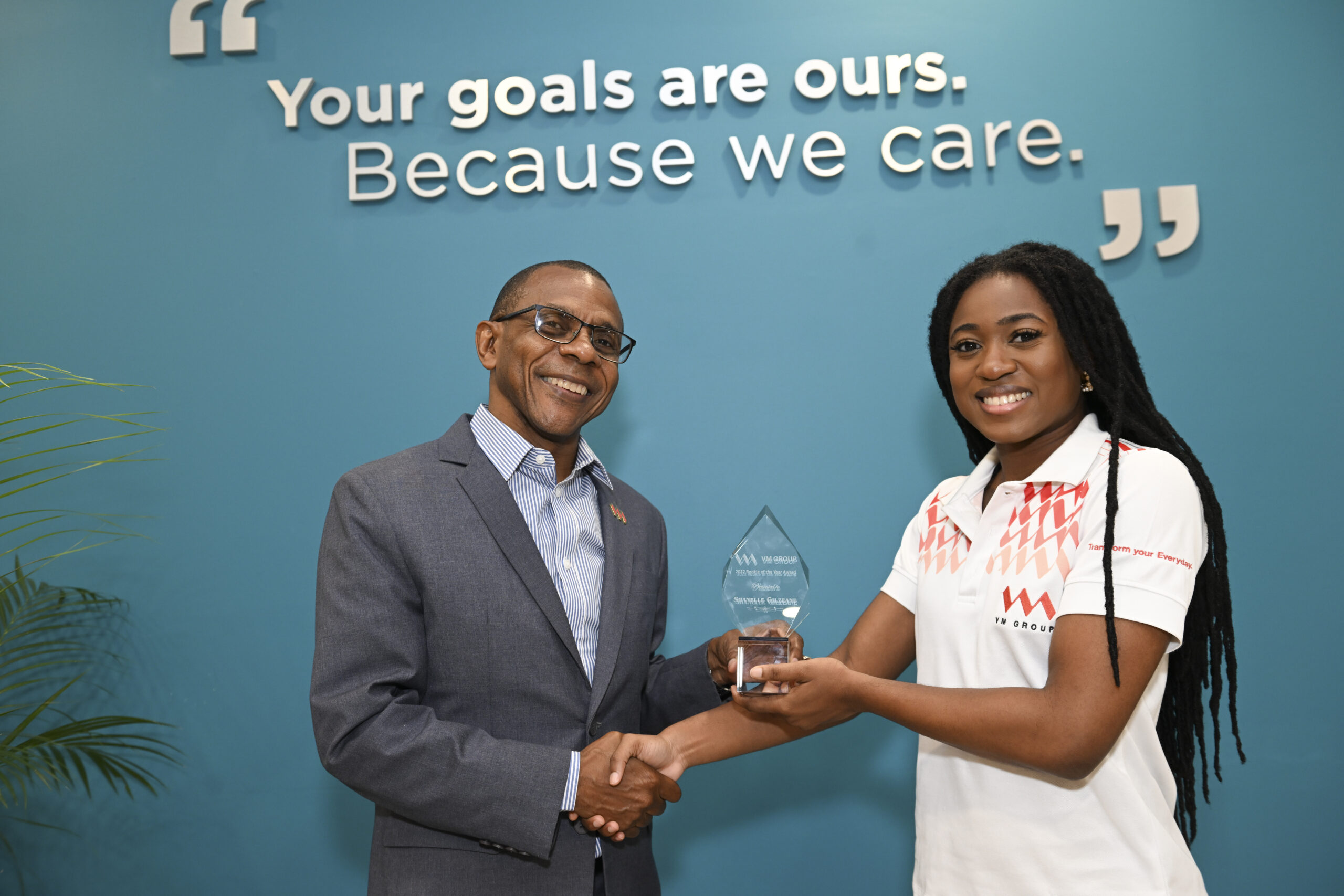 Just 16 months into her first job out of university, Shanelle Gilzeane, treasury operations specialist at VM Group was named 'Rookie of the Year' by the organisation, a feat the 25-year-old said she owes to a gritty determination to excel, nurtured by her parents, including her cop dad who taught her never to compromise her integrity.
"I think that my father's occupation played a major role in how I was raised and who I am today. He taught me to be respectful, polite and meticulous. He also emphasized that I would learn more by doing more listening and observing than speaking," said Gilzeane.
"My dad is retired now but his lessons continue to guide me. He set a high standard for me and said that nothing is worth jeopardizing my integrity. He is always giving back to his community in St Mary and looking out for others. I look up to him for that and try to emulate that," she added.
At 25 years old, Gilzeane is the youngest member of her team, which comes with some pressure, because in her role, there is no room for error.
"I feel prepared for the task, though," she laughed. ""I grew up as an only child, so, you know, all eyes were on me from both parents. There was barely any room for mistakes or errors. I grew up as a perfectionist and I can clearly see how I apply that to my job. This role has helped me to develop an appreciation for real-life investment products and transactions – how to handle them, how to process them and settle them," she said.
Gilzeane reflected on her days as a student at Immaculate Conception High School where she soon noticed a vast difference between her family's financial circumstances and that of some of her fellow students. It was here that she decided that better days would come, no matter what.
"I started thinking that the only thing that separated me from many of my peers was that they were in more financially favourable situations, and this was when my love for ideas related to wealth creation, commercial and investment banking blossomed."
A few years later, armed with a Bachelor of Science degree with a double major in banking and finance, and economics from The University of the West Indies, she landed what is fast revealing itself as her dream job at the iconic VM Group.
"VM Group is a place where I can see myself growing and thriving. I've been able to do so much. I accepted the offer to join the team mainly because of the culture and work environment. I was surprised to notice that it was the norm for the senior leaders and executives to interact directly with all team members. I also appreciate that we can speak up and raise concerns and actually see changes being made to let our daily tasks be less daunting."
Buoyed by the Rookie of the Year award, Gilzeane is ready to take on the future, guided by the core values instilled in her long ago.
"I do not joke with my reputation. When it comes to integrity, I value integrity very much. Anything associated with my name comes with integrity. I strive for excellence every single day. There's no day off in striving for excellence."