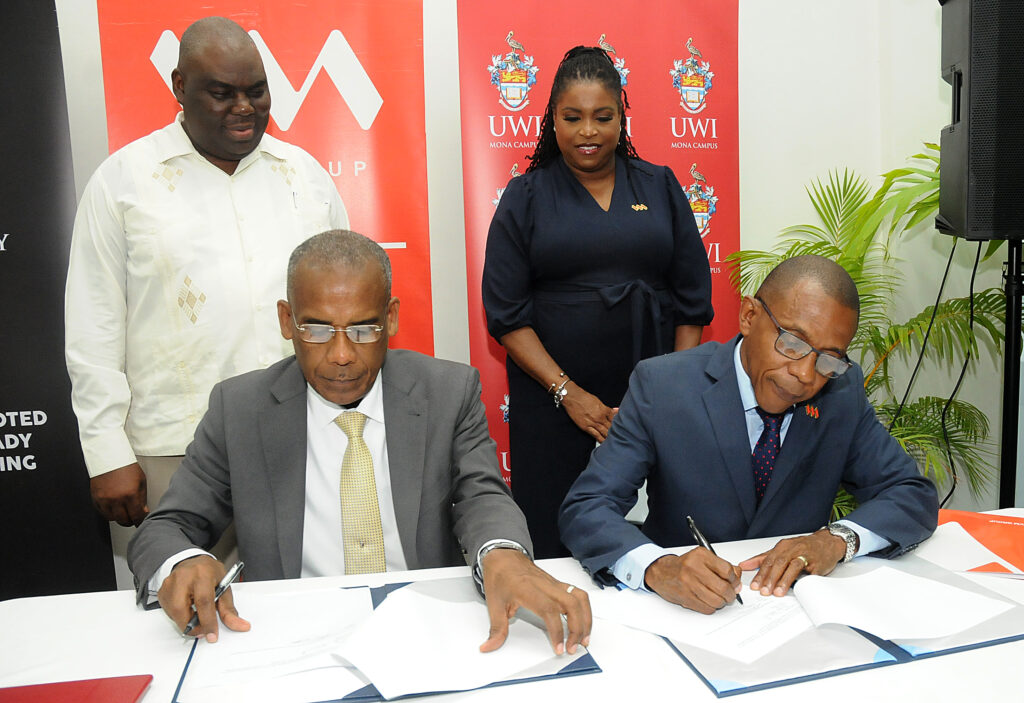 The University of the West Indies (The UWI), Mona campus, is partnering with VM Group to host its distinguished lecture series for the next five years.
Speaking to the importance of this initiative at the launch last week, pro-vice-chancellor and principal of The UWI, Mona campus, Professor Densil A Williams said: "Universities were not designed or established to serve themselves, they were really designed to produce knowledge and use that knowledge to make the lives of people much better. That knowledge cannot be cocooned into some private enterprise, or in some private places, or into what is usually called the 'ivory tower'.
"The general idea behind this lecture series is to say: 'How are we now going to get the persons within the community, who are actually engaged in scholarly scientific research, to bring that knowledge to the public — and to do so at no cost to them?' So the aim is to get the best within the academic community sharing the knowledge with our people so that they can be much more engaged with the critical issues at the national, regional and the global level," Williams said.
"The UWI Mona and VM Group Distinguished Lecture Series is a campus-wide initiative that will 'bring gown to town' to provide our citizens, policymakers, at [the] national and enterprise levels with rich empirical information generated from rigorous scholarly works to assist them in making better and more informed decisions," he added.
VM Group President and CEO Courtney Campbell, at the same time, said The UWI Mona/VM Group Distinguished Lecture Series reflects the organisation's role as a champion of empowerment. "We describe ourselves as a learning organisation because we understand the value of continuous learning and improvement. We have seen the effects of this within our business and in the lives of our members and clients with whom we routinely engage with thoughtfully designed financial education initiatives.
"Knowledge transforms lives and nations, and we are pleased to partner with The UWI, Mona campus on this important series to help showcase and leverage the extensive knowledge that resides within corporate Jamaica and The UWI, Mona campus to help create a better tomorrow for us all," Campbell said.
The lecture series will see internationally renowned academics — both within The UWI system and beyond — along with esteemed policy experts from the public and private sector, bringing thought leadership to the public.
**Published by the Jamaica Observer on August 22, 2023