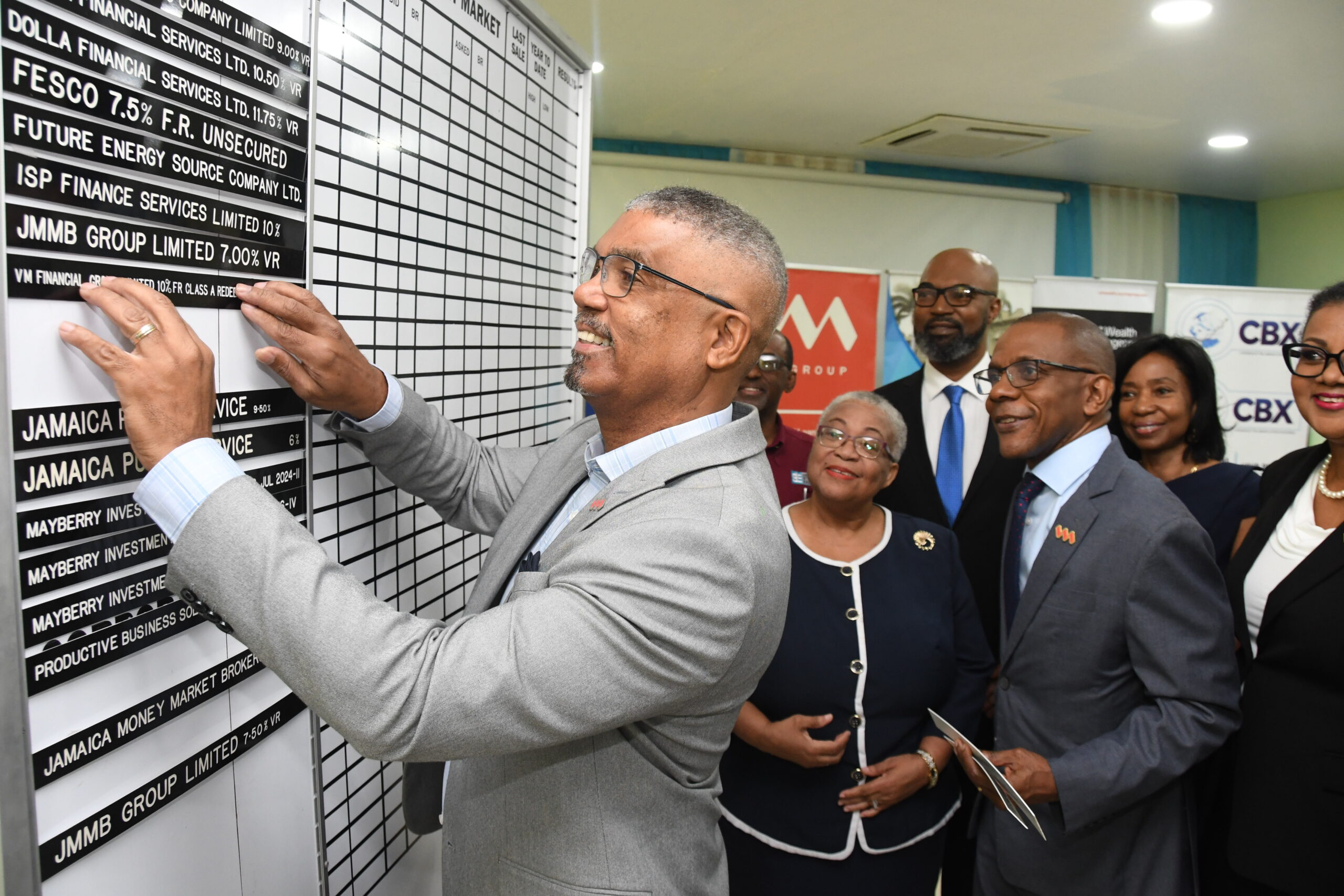 VM Financial Group Limited, the newly established financial holding company of VM Group Limited, raised an impressive $11 billion in its preference share offering through a restricted placement, which will serve to spur its drive towards local and international expansion.
The shares, offered to accredited investors only in April, were listed on the Jamaica Stock Exchange (JSE) in a ceremony at its Harbour Street offices on Friday (July 14).
The $11 billion was raised through $6.8 billion of converted VM Building Society Deferred Shares and $4.2 billion in new funds, covering Class A, B and C shares. Class A was offered at a 10 per cent dividend rate; Class B at 11.21 per cent variable; and Class C at 12.50 per cent fixed to float.
Courtney Campbell, VM Group President & CEO, in addressing the ceremony, said the listing on the JSE marks a new era for VM Group, that will be defined by "greater urgency, even bolder ambitions and a deeper passion for helping to transform the lives of our members and clients".
He added: "In a challenging market with tight liquidity and rising interest rates, we raised more than the targeted $11 billion from accredited investors via exempt distribution. The funds have been and will be applied to strengthen the capitalization of our key operating subsidiaries to bolster our resistance in this uncertain environment and to support our exciting growth plans."
Campbell further noted that the VM Financial Group is exploring regional partnership opportunities and seeking to expand its payments business. Meanwhile, in Jamaica, the entity is focused on supporting the productive sector and facilitating growth of the economy.
VM Financial Group is a subsidiary of the VM Group – a mutual holding company and was established in February 2023 following the recent restructuring exercise of the 144-year-old entity. The VM Financial Group includes VM Building Society, VM Investments Limited, VM Wealth Management Limited, VM Pensions Management Limited, VM Finance Limited and VMBS Money Transfer Services Limited.
Brian Frazer, Deputy CEO, of VM Wealth Management Ltd, lead broker for the transaction, described the listing as a monumental event representing more than just the final step in the execution of the first capital raising initiative of the restructured VM Group.
"It underscores the fact that our members and clients are excited about the prospects for VM's growth as an organisation," he said.
Frazer said the listing builds on the recent successes of the organisation brokering the oversubscribed Dolla Initial Public Offering and the successful Kingston Properties Ltd (KPREIT) IPO and APOs over the past year.
**Story was first published on Loop New Jamaica Site on July 19, 2023