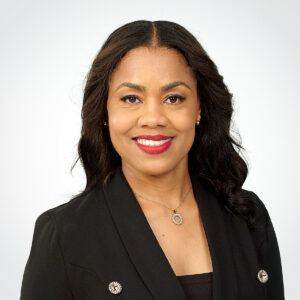 The VM Group 'President's Circle Awardees' for 2022 have collaborated with the VM Foundation and Food for the Poor Jamaica to establish a 'Pay It Forward' fund-raising initiative aimed at providing shelter for a homeless family.
The awardees have launched an invitation for VM team members to donate to the initiative by participating in a raffle to help raise US$8,000 to offset the projected expenses.
The VM Group 'President's Circle Awards' are part of VM Group's annual 'I AM VM AWARDS' staff recognition programme, that identifies and rewards VM Group team members who have displayed outstanding performance and embody the organisation's core values, desired behaviours, and cultural beliefs. Team members who are inducted into the President's Circle are an elite group of sales performers.
The 2022 awardees include: Kathleen O 'Sullivan, realtor, VM Property Services; Elaine Roache, realtor; Allison Morgan, CEO, VM Property Services; De-Ann Davis, senior financial services specialist, VM Building Society; and Dian Campbell, manager, sales and service, VM Building Society.
Said Campbell: "The group of awardees wanted to develop a project that was strategically designed to transform the lives of a family in need of assistance." She said they conceptualised the initiative as a way of leaving a legacy for future President's Circle Awardees and as a meaningful team-building activity that was in keeping with VM Group's mission of transforming lives. It also serves to inspire the wider VM team members to give back.
Campbell said the US$8,000 being targeted will cover the cost of building the home for a family in need, as well as provide basic furniture. Along with getting a brand-new house built, the family will also receive a water tank, solar panel for lighting & electricity, water catchment, kitchen sink, bathroom pedestal, and wheelchair access.
"We thank Food for The Poor for partnering with us and providing technical support as we work to get this family into their new home. We are also very grateful to our VM team members who have already started to pledge their support to the cause."