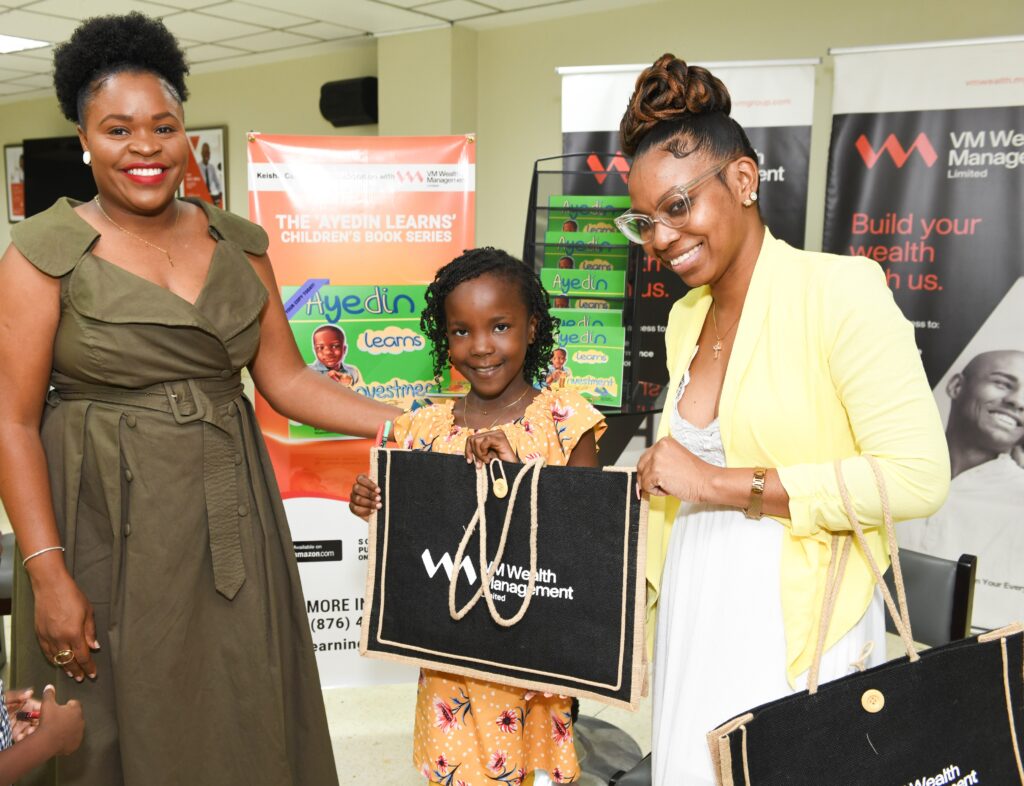 VM Wealth Management Limited (VM Wealth) has reinforced the principle of teaching wealth and investment concepts to young children, through a partnership on a new children's book. The book, titled 'Ayedin Learns Investment', was officially launched at a reading circle event held at the VM Group Corporate Office in Half-Way Tree, St Andrew on July 8, 2023.
The book was written by VM Group Team Member, Keisha Cameron, who is a Product Owner at VM Innovations Limited, and an emerging author.
VM Wealth's Manager for Research, Business Planning and Investor Relations, Nicole Adamson, said the partnership was a natural fit, especially as the VM Group strongly supports financial literacy at all stages.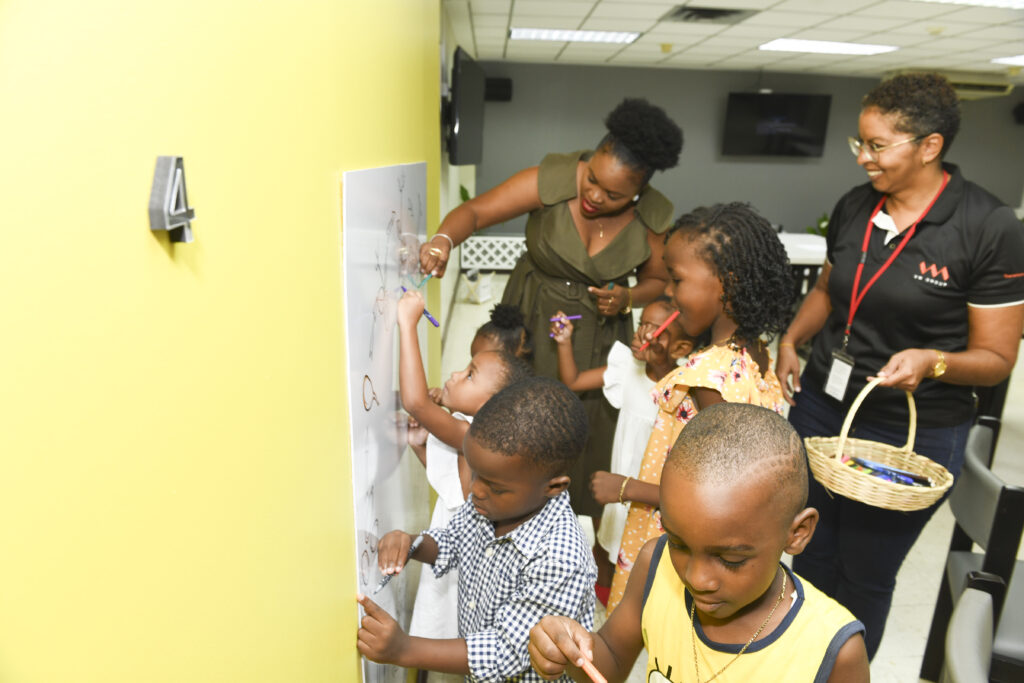 "We thought it was a great opportunity to collaborate and introduce investing at the earliest stages of development to start to build a culture of investing in Jamaica. In a country where less than 20 per cent of the population invests and the common reason for staying out of the market is a lack of knowledge and the inherent fear that comes with that, we felt that it was our responsibility to help to create this tool that parents can use to help their young ones begin to take an interest in their financial future. Parents also can benefit and build their comfort with investments together with their kids," she said.
'Ayedin Learns Investment' is the latest in a series of books that chronicle the experiences of Cameron's young son, Ayedin, as he is taught life lessons in creative ways. In the publication, Ayedin is introduced to the principles of saving and investment through an interaction with his great-grandmother.
Cameron shared: "Ayedin's great-grandmother is teaching him about how he can make his money grow, and she uses the illustration of an apple tree being planted as a seed, which then bears fruit that you can later eat. It is important that children understand and can identify with these illustrations, so they can appreciate the importance of starting early and nurturing their investments to reap the benefits later."
Commenting on the activities in the book, Cameron continued: "The books in the series are not just reading books, but they also have activities at the back that children can learn from. This one, for example, has an envelope challenge that teaches children about strategic savings towards a goal. The book also facilitates the general education of parents, and encourages bonding moments, as most of the activities require a parent's help."
During the book launch event, parents were able to take their children to listen to Cameron reading the book and also engage in some of the fun activities at the end of the book which can help them to cement the concepts along with their children.
Alicia Mckenzie, who took her daughter to the launch, echoed the sentiments of the other parents and congratulated the VM team on the partnership.   "I think the story is very relatable and can be understood by children in any age group.  It provides a great opportunity for parents to start the investment conversation with their children from early in simple ways, and they can learn together as they complete the activities in the book.  If you are serious about your children's financial wellbeing, this is a good buy."
'Ayedin Learns Investment' is available for purchase on Amazon and in local bookstores.